When working 40+ hours each week, the one thing that I miss above all others is being able to read a book in under a week. When we were on our honeymoon, I read three books in seven days.
Granted, there are some tomes which should be pored over slowly so that one might relish the tactile aspects of a novel - the weight of the book in one's hands, the texture of the paper, the thickness of the pages, the feeling of satisfaction as page after page moves from right thumb to left... And the smell. The smell that rushes at one's nose upon opening a book for the first time - new paper, fresh ink...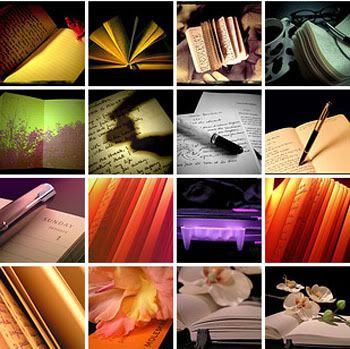 Used books have potential for an even more rewarding reading experience. It's a classic tale of old versus new. Age versus youth. Some will smell musty or of mildew from being shut away in the airless, dusty attic of an old house. Some will surprise you. I once read a book that I purchased at a yard sale on a gorgeous summer day. The cover and pages were warm from lying in the sun, and it smelled of its previous owner's perfume. The smell was faint but distinct enough that each time I opened it or turned a page, I was rewarded with a wonderful, flowery scent.
I have a list in my mind of all of the books that I want to read once I'm finished with the one I'm reading now. (
I Know This Much is True
, by Wally Lamb...) I'm sure the list is hundreds long. Someday I'll be able to tackle the stacks and make some headway on my road paved with literary good intentions.
But for now, I look forward to my computer clock turning to five and the subsequent hour-long commute back home. Such is life in the working world...